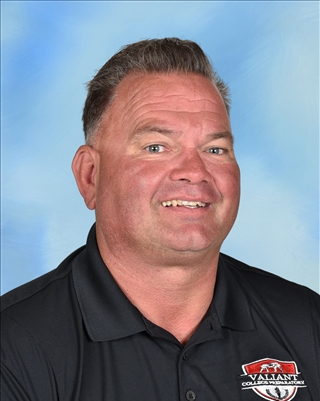 Eric Pawlak has worked in Public, Charter and Private Schools as a Principal, Assistant Principal, and Teacher for the last 25 years. He earned a Teaching Degree from NAU in 1995 and a Master's Degree in Educational Administration from Arizona State University in 2001. Eric has served as the Director of Academics at Valiant College Preparatory since its inception in 2018.
Vice Principal – Head of Social Studies
Jami Watters has over a decade of teaching experience. She holds her first degree in History, with an emphasis in U.S. Government and Military History. A Master's Degree in Curriculum and Instruction. She later earned her second degree in Religious Studies and a certificate in Religion and Conflict. Ms. Watters is also a competitive swimmer and has traveled the country to compete with the best.
Head of English Department
Scott Weeks holds a Master's Degree in Curriculum and Instruction and has taught English in Arizona, for 13 years. He grew up playing sports (baseball, basketball and football) in the Chicago area. Mr. Weeks has a passion for literature. He is known for his teaching techniques. He encourages students to think critically and analytically through discussion and introspection.
ReBekah Watters comes to Valiant College Preparatory from Atlantic National Trust, a real estate investment company. She holds a Bachelor's Degree in Finance, a minor in Math and a Multicultural studies certificate from the University of Missouri. She was a basketball player throughout her academic career. ReBekah has thirty six credits of upper level math courses and is a highly qualified math teacher in the State of Arizona.
Head of Science Department
After more than twenty five years of teaching science and coaching golf and wrestling in Northern Arizona, Jim Popham brought his enthusiasm and passion for education to Valiant College Preparatory. He holds a Bachelor's Degree in education with multiple certificates including Science, PE, and Driver's Ed.
Head of Spanish Department
Mario Meza graduated from the University of California Irvine with a Bachelor's Degree in Bilingual Education/Spanish Literature. He also received an English Teacher Certification from the Universidad Nacional Autonoma de Mexico (UNAM). He has taught at numerous schools throughout Arizona, California and
Mexico.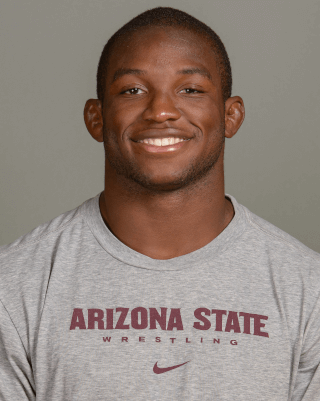 Volunteer Wrestling Coach
Kevin Radford was born in Dayton, Ohio but went to high school in Japan (Edgren High School) and was a Far East Champion. He also went to Pine Forest High School in North Carolina and was a North Carolina State Champion. Radford attended Arizona State University where he was a two time NCAA Qualifier and received his Bachelor's Degree in business. Coach Radford was also a U.S. Open Champion and a U.S. National Team Member.
Volunteer Wrestling Coach
Adrian Cordova is from Colorado Springs Colorado. He started wrestling when he was four years old and since then became a two time State Champion at Coronado High School, Fargo Runner Up, two time Fila Junior Champion, Junior World Team Member, and Junior Pan Ams Runner Up.